CRYOLIPOLYSIS WITH COOLSCULPTING IN KASSEL
REMOVE FAT CELLS WITHOUT SURGERY THANKS TO COOLSCULPTING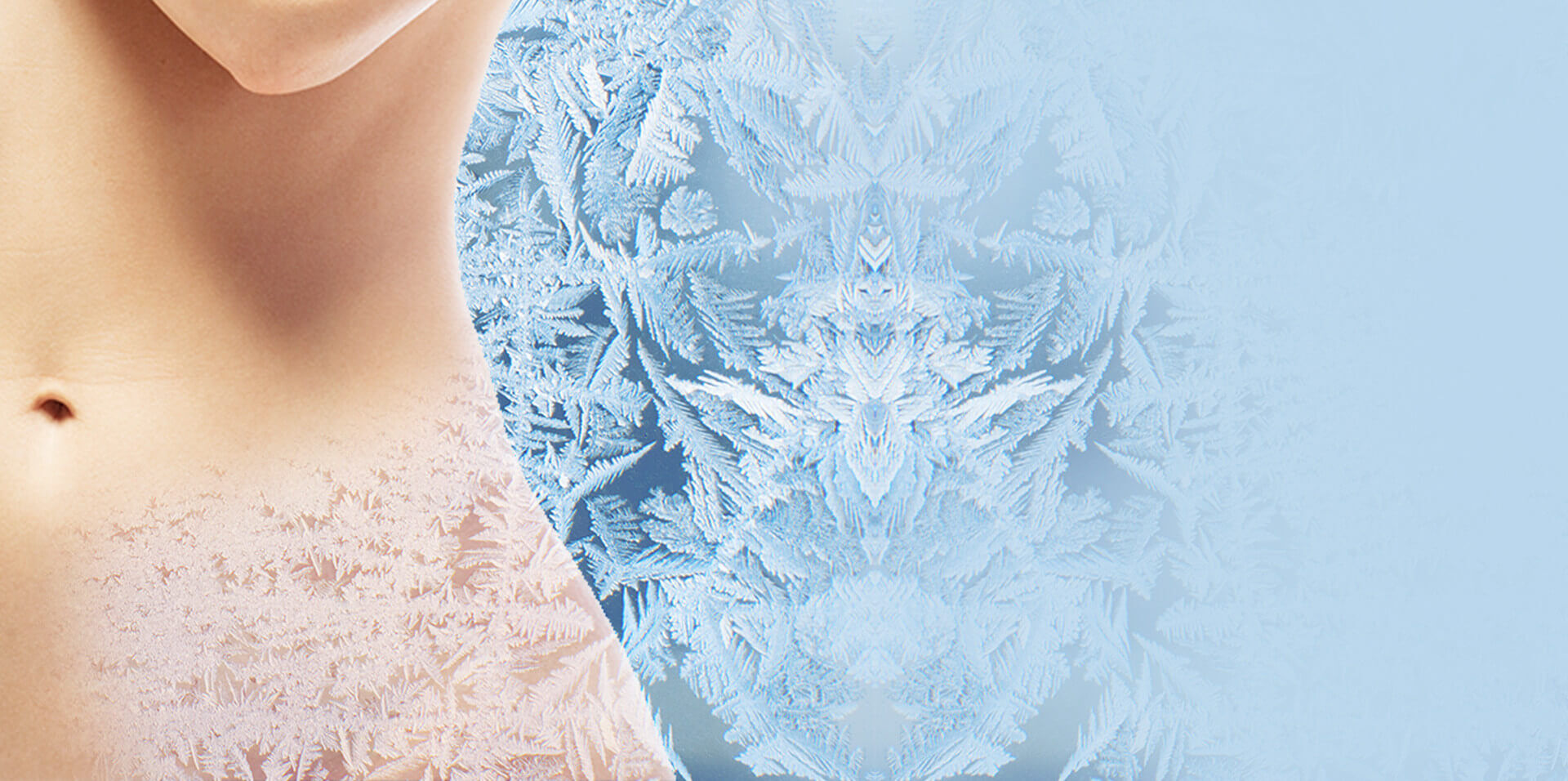 CoolSculpting® is a non-invasive and clinically proven procedure developed by Harvard scientists that reduces stubborn fat deposits on the body through targeted exposure to cold. CoolSculpting® is based on a safe, patented cooling technique and is the only cryolipolysis system with FDA* approval (+ CE in Europe). It is a gentle treatment method without surgery, needles or accompanying diets. There is no downtime and no or minimal side effects.
CoolSculpting® is ideally suited for those patients who do not need exercise, diet or surgery (Liposuction or Body Lift) would like to reduce their fat deposits in a targeted manner. The procedure is not suitable for weight reduction in severely overweight or underweight patients.
Your specialist for plastic and aesthetic surgery
Prof. Dr. med. Ernst Magnus Noah is a specialist in plastic and aesthetic surgery in Kassel. Prof. Noah has already been president of the VDÄPC - (Association of German Aesthetic Plastic Surgeons). Before setting up his own practice, he was the head physician of a clinic department for plastic, reconstructive and aesthetic surgery for many years. Take advantage of his extensive experience and knowledge for your planned correction!
Procedure Coolsculpting in Kassel
After you have identified the area or areas to be treated together with us, an applicator is placed on the fat deposit determined by the doctor and targeted cooling is applied. This achieves controlled cooling of the fatty tissue. The skin surface as well as the surrounding tissue are spared and the fat cells, which are sensitive to low temperatures, are on the other hand targeted.
A gradual, natural breakdown of the fat cells begins, which reduces the thickness of the existing fat layer. The result is a significant flattening of the fat deposit.
While you're getting rid of your love handles, you can read a book, check your email or even take a nap.
Every patient is different and therefore we create a treatment plan that is individually adapted to the patient's needs. Multiple treatments of one or more zones can additionally improve the result.
| | |
| --- | --- |
| Treatment: | outpatient |
| Duration: | 1 - 2 hours |
Effectiveness COOLSCULPTING®
CoolSculpting® leads to a significant and measurable reduction of the treated fat deposit(s). The important thing is that the treated fat cells disappear forever. The first results of the treatment are seen after about 3 weeks, the final result is seen after one to max. three months.