STIRNLIFT & BOTOX GEGEN MIGRÄNE IN KASSEL PROF. NOAH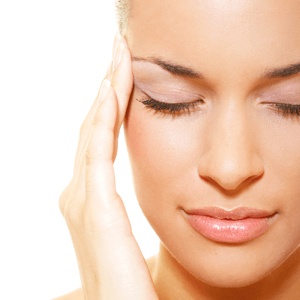 Migräne belastet über acht Millionen Menschen in Deutschland. Dabei variiert die Bandbreite der begleitenden Beschwerden ebenso wie die Dauer. Oftmals sind präventive Medikamente und das Meiden von Triggern nicht ausreichend, um die Beschwerden bei Migräne so weit zu reduzieren, dass Betroffenen ihrem Alltag nachgehen können. Je nachdem, wo der Hauptauslöser für die Migräne sitzt, kann die plastisch-ästhetische Chirurgie bei der Behandlung von Migräne helfen.
Erfahren Sie mehr über unserer Möglichkeiten der Migräne-Behandlung
Treatment:
ambulant / stationär
Duration:
OP: 1,5 Stunden
Unterspritzung: 30 - 60 Minuten
Your experienced specialist for plastic and aesthetic surgery
Prof. Dr. med. Ernst Magnus Noah is a specialist in plastic and aesthetic surgery in Kassel. Prof. Noah has already been President of the VDÄPC - (Association of German Aesthetic Plastic Surgeons).
Bevor er sich in seiner eigenen Praxis niedergelassen hat, war er für viele Jahre Chefarzt einer Klinikabteilung für Plastische, Rekonstruktive und Ästhetische Chirurgie. Nutzen Sie seine Erfahrung aus über 20 Jahren Tätigkeit im Bereich der Plastischen Chirurgie!
Endoskopisches Stirnlift gegen Migräne
Das endoskopische Stirnlift ist ursprünglich eine Behandlung gegen Falten und abgesunkene Augenbrauen. Kann als Auslöser für die Beschwerden von neurologischer Seite eindeutig die Komprimierung von zwei bestimmten Stirnnerven durch die darüberliegenden Muskeln identifiziert werden, kann ein Stirnlifting der richtige Weg sein, um die Schmerzen zu lindern. Über einen kleinen Schnitt im behaarten Bereich der Schläfen werden die Brauen angehoben und gleichzeitig die überaktive Stirnmuskulatur geschwächt. So lassen die Schmerzen bei Migräne in vielen Fällen nach oder verschwinden ganz.
Botox®-Behandlung gegen Migräne in Kassel
In der Noahklinik bieten wir neben dem endoskopischen Stirnlift auch kleine Botox®-Injektionen gegen Migräne an. Dabei können sowohl der Nacken als auch die Kopfhaut, die Schläfen und die Stirn behandelt werden. Durch kleinste Mengen Botulinum Toxin wird die Weiterleitung von Reizen unterbrochen. Da bei Migräne-Patienten oftmals die schmerzverarbeitenden Systeme schneller reagieren und bestimmte Muskelgruppen den Schmerz verstärken, kann eine gezielte Entspannung verschiedener Muskelstränge die Beschwerden aktiv lindern.
Was sollten Sie nach einer Migräne-Behandlung beachten?
Nach einem endoskopischen Stirnlift sind Patienten meist schnell wieder fit, da die so genannte Schlüssellochtechnik gewebeschonend vorgeht. Schwellungen nach dem Eingriff sowie nach einer Injektion mit Botox® können vorsichtig gekühlt werden. Sichtbare Narben bleiben insbesondere bei Injektionen in der Regel nicht zurück. Beim Stirnlift liegen die Narben gut versteckt unter den Haupthaaren – sanfte Narbenpflege kann das Ergebnis weiter verbessern.
Es kann einige Tage dauern, bis das Botulinum Toxin seine Wirkung entfaltet und die Schmerzen bei einer Migräne gelindert werden. Da Botox® vom Körper nach etwa sechs Monaten abgebaut wird, ist eine erneute Behandlung notwendig, um den Effekt zu erhalten. Ein Stirnlift verursacht zunächst durch die OP selbst leichte Schmerzen. Da die Muskulatur jedoch durch die Straffung entspannt wurde, werden die darunterliegenden Nervenstränge nicht mehr abgedrückt und das Entstehen einer Migräne wird weniger wahrscheinlich.
Prof. Dr. Noah führt in der Noahklinik gerne eine individuelle Beratung zum Thema Migräne durch. Wichtig ist, dass Sie vorab einen Neurologen konsultieren, um abzuklären, wie Ihre Migräne zustande kommt. Zusätzlich ist es meist sinnvoll, zunächst zu versuchen, der Migräne mit Entspannungsübungen oder einer leichten Medikation beizukommen.