KINNKORREKTUR: KINNPLASTIK IN DER NOAHKLINIK KASSEL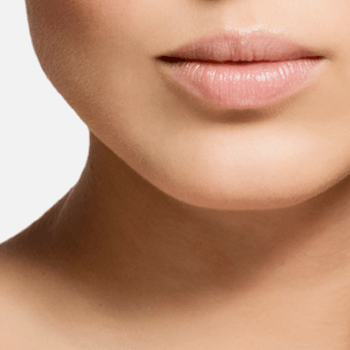 Ein wohlgeformtes Kinn bestimmt die Harmonie des Gesichts. Bei Menschen, die unter einem stark fliehenden oder hervorstehenden Kinn leiden, wird dem Kinn durch eine Kinnkorrektur eine neue Form gegeben. Dabei haben wir stets die Proportionen des gesamten Gesichts im Blick und schaffen so ein ästhetisches Ergebnis.
Your specialist for plastic and aesthetic surgery
Prof. Dr. med. Ernst Magnus Noah is a specialist in plastic and aesthetic surgery in Kassel. Prof. Noah has already been President of the VDÄPC - (Association of German Aesthetic Plastic Surgeons). 
Bevor er sich in seiner eigenen Praxis niedergelassen hat, war er für viele Jahre Chefarzt einer Klinikabteilung für Plastische, Rekonstruktive und Ästhetische Chirurgie. Nutzen Sie seine Erfahrung für Ihre Kinnkorrektur.
Behandlung eines fliehenden Kinns
Bei einem fliehenden Kinn ist die knöcherne Struktur nur wenig ausgebildet – das Gesicht erhält somit keinen klaren Abschluss und die Kieferlinie ist oft nur wenig ausgeprägt. Um dem Kinn eine klare Form zu geben, arbeitet unser Facharzt für Plastische und Ästhetische Chirurgie, Prof. Dr. Noah, mit Implantaten. Eine örtliche Betäubung ist für das Einsetzen des Implantats in der Regel ausreichend. Dabei gibt es zwei unterschiedliche Zugangswege: über die Mundhöhle oder dicht unterhalb des Kinns. Die OP dauert zwischen einer und zwei Stunden.
Behandlung eines markantes Kinns
Ist das Kinn sehr prominent kann ein Ungleichgewicht in der Harmonie des Gesichts entstehen. Ein Übermaß an Fettzellen, die etwa ein Doppelkinn hervorrufen, können im Rahmen einer Liposuction unkompliziert abgesaugt werden. Sind zugrunde liegende knöcherne Strukturen ausschlaggebend für die Prominenz des Kinns, tragen wir diese vorsichtig ab und modellieren so das Kinn neu. Dieser Eingriff erfolgt unter Vollnarkose und dauert ebenfalls zwischen einer und zwei Stunden.
Verhalten nach einer Kinnplastik
Direkt nach dem Eingriff ist das operierte Gewebe berührungsempfindlich und geschwollen. Kühlen Sie den Bereich vorsichtig und lagern Sie den Kopf nach Möglichkeit hoch. Wurde die Kinnkorrektur über die Mundhöhle vorgenommen, kann das Kauen unangenehm sein. Greifen Sie darum auf möglichst weiche Nahrungsmittel zurück und spülen Sie den Mund regelmäßig mit einer antiseptischen Mundspülung. Ein fest anliegender Verband schützt und stützt das Kinn nach der OP. Nach etwa zwei Wochen sind die meisten Patienten wieder gesellschaftsfähig – Sport können Sie nach vier Wochen wieder ausführen.
Komplikationen einer Kinnkorrektur
Neben den Komplikationen, die bei jedem Eingriff auftreten können (etwa Wundheilungsstörungen und Nachblutungen), besteht bei einer Kinnplastik vor allem das Risiko, Gesichtsnerven oder Teile des Kiefers und der Zähne zu verletzen.
Prof. Dr. Noah berät Sie gerne umfassend in der Noahklinik in Kassel über Ihre Möglichkeiten, wir wir Ihr  markantes & fliehendes Kinn behandeln können. Dabei stehen Sie als Patient mit Ihren Anliegen und Wünschen im Vordergrund. Denn wir möchten, dass Sie sich wohlfühlen in Ihrem Körper.